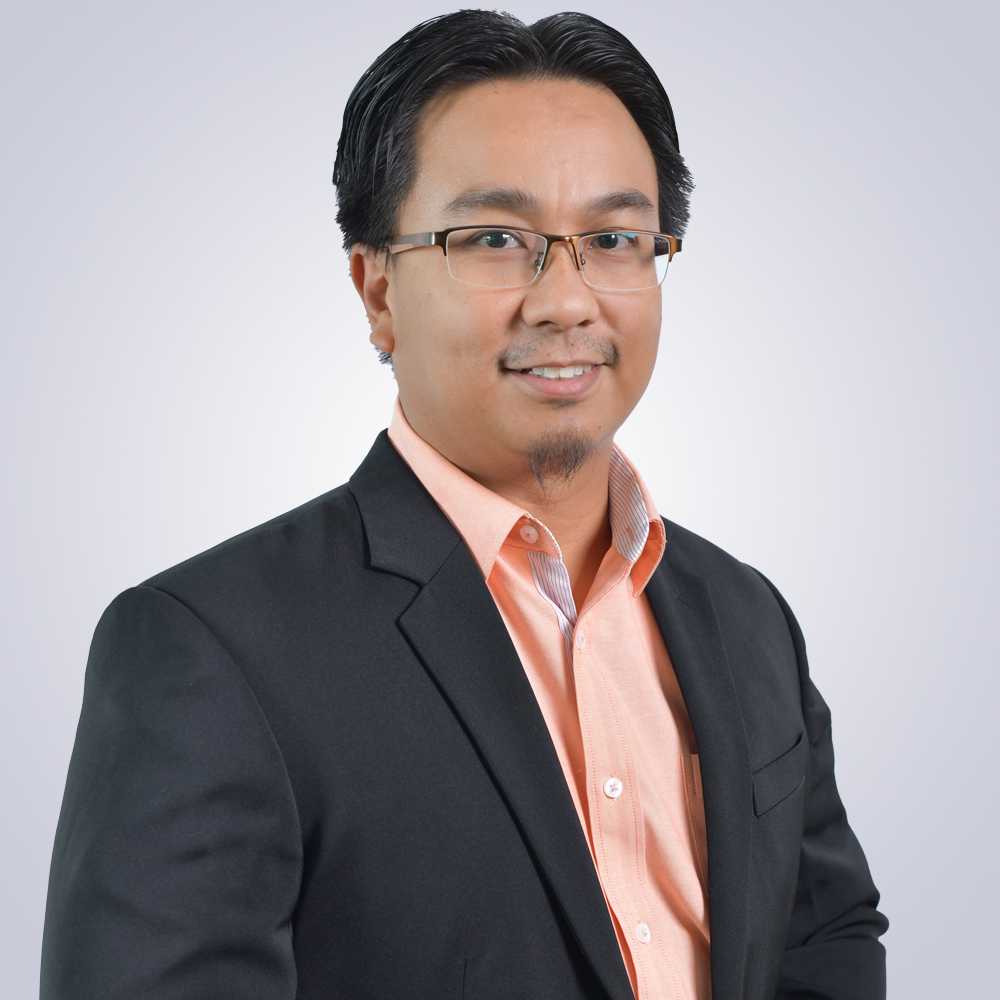 Dr. Mohd Hasnun Arif Bin Hassan
mhasnun@ump.edu.my
094315363
Doctor Of Philosophy(2016)
Universiti Malaysia Pahang
Master Of Engineering In Mechanical Engineering(2012)
Universiti Malaya
Technische Hosshschule Bingen
Biography
---
Hasnun Arif earned his first degree in Mechanical Engineering from the Technische Hochschule Bingen, Germany in 2010. During the final year of his undergraduate study, he was offered a scholarship by Universiti Malaysia Pahang (UMP) to pursue a Master's degree in Mechanical Engineering at the University of Malaya in Kuala Lumpur, which he graduated with distinction in 2012. After that, he embarked on his PhD journey at UMP where he studied about the head injury sustained by soccer players due to heading maneouvre. He completed his PhD study in 2016, then continue to serve UMP as a senior lecturer.
His research interests include finite element modelling of the interaction between human and sports equipment, instrumentation of sports equipment, and injury prevention particularly with regards to sports and traffic accidents. His work aims to apply engineering principles in sports not only to enhance the performance of an athlete, but also to prevent injuries.
Besides research work, Hasnun also involves in managing journals, namely the Movement, Health and Exercise (MoHE Journal) under the Ministry of Education of Malaysia, where he now serves as a Section Editor. He is also the Founding Editor-in-Chief of Mekatronika, a UMP mechatronics journal, and also currently serves as the coordinator of Open Journal System (OJS) in UMP. He considers himself a computer geek who enjoys graphic design and website development. Hasnun also loves music and plays guitar for a band at the faculty, known as Aras2 Band.
| No | Code | Subject |
| --- | --- | --- |
| 1 | DMM2523 | DYNAMICS |
| 2 | BVA3013 | AUTOMOTIVE LEGISLATION |
| 3 | BTD1222 | DYNAMICS |
| 4 | BHM2103 | DYNAMICS |
| 5 | BFM3002 | COMPUTER SIMULATION |
| 6 | BFF1123 | DYNAMICS |
| 7 | BMM1553 | DYNAMICS |
| 8 | BHA1133 | DYNAMICS |
| 9 | DRM1233 | DYNAMICS |
| No. | Title | Role | Start Date | End date | Agency | Grant Amount(RM) | Status |
| --- | --- | --- | --- | --- | --- | --- | --- |
| 1 | Development Of A Test Rig To Evaluate Motorcycle Helmet Protection Against Oblique Impact | Leader | 01-AUG-2022 | 31-JUL-2023 | ANTARABANGSA | 25,700.00 | On-Going |
| 2 | Should Motorcyclist Head Impact Assessment Be Implemented By Asean Ncap? | Leader | 01-AUG-2022 | 31-JUL-2023 | ANTARABANGSA | 14,100.00 | On-Going |
| 3 | Social Experiment On Drivers' Demographics And Their Driving Decisions | Leader | 01-SEP-2020 | 31-AUG-2021 | ANTARABANGSA | 27,500.00 | - |
| 4 | The Application Of Artificial Intelligence In Predicting Malaysia Road Fatalities Until 2030 | Leader | 15-OCT-2019 | 14-OCT-2022 | PGRS | 0.00 | - |
| 5 | Prediction Of Road Traffic Accidents Using Machine Learning | Leader | 01-APR-2019 | 31-MAR-2020 | ANTARABANGSA | 26,000.00 | - |
| 6 | Field Of View Measurement Of Side Blind Spot Mirror | Leader | 01-APR-2019 | 31-MAR-2020 | ANTARABANGSA | 10,000.00 | - |
| 7 | Badminton Agility Training Device | Leader | 31-DEC-2018 | 30-DEC-2019 | COMMUNITY TECHNOLOGY SOLUTION PLATFORM | 20,000.00 | - |
| 8 | Experimental And Computational Analysis Of Motorcycle Helmet | Leader | 30-DEC-2018 | 29-MAR-2021 | GERAN DALAM | 26,000.00 | - |
| 9 | Design Of Protective Headgear For Soccer Players Through Experimental And Computational Analysis | Leader | 25-JUN-2016 | 24-JUN-2018 | GERAN DALAM | 23,300.00 | Finished |
| 10 | Experimental And Computational Analysis Of Head Impacts In Sports | Leader | 15-JUN-2016 | 14-JUN-2017 | SEED MONEY | 5,500.00 | - |
| 11 | Design And Development Of A Driving Simulator For The Road Safety Research | Member | 01-JUL-2022 | 30-JUN-2024 | PEMBANGUNAN PRODUK | 39,800.00 | On-Going |
| 12 | Development Of Motion Tracking Device To Determine Biomechanics Of A Golf Player | Member | 01-JUN-2022 | 31-MAY-2023 | PEMBANGUNAN PRODUK | 20,000.00 | On-Going |
| 13 | Malaysian Driver'S Response During Obstacle Avoidance Task Using Driving Simulation Study | Member | 01-JUN-2022 | 31-MAY-2023 | ANTARABANGSA | 19,800.00 | On-Going |
| 14 | Protective Bandana (Prob) For Sepak Takraw Players | Member | 23-DEC-2020 | 22-NOV-2022 | PEMBANGUNAN PRODUK | 33,000.00 | - |
| 15 | Formulation Of Machine Learning Model To Classify Kinematics Data Of Human Daily Activities | Member | 20-OCT-2020 | 19-OCT-2022 | GERAN DALAM | 25,200.00 | - |
| 16 | Inventive Road Safety Performance Indicator: A New League | Member | 01-OCT-2020 | 30-SEP-2021 | ANTARABANGSA | 14,000.00 | - |
| 17 | Test Setup Dummy Positioning / Overall Setup Reflecting Asean Driving Behaviour | Member | 01-AUG-2020 | 01-AUG-2021 | ANTARABANGSA | 15,100.00 | - |
| 18 | Surface Modification Of Zno Coated Ag Nanoparticles For Multifunctional Fabric | Member | 25-JUN-2019 | 24-SEP-2021 | GERAN DALAM | 33,500.00 | - |
| 19 | A Predictive Human Comfort Model Based On Road Profile Characteristics | Member | 01-APR-2019 | 30-JUN-2021 | GERAN DALAM | 28,000.00 | - |
| 20 | Experimental Study Of Drag Reduction Effect By Microbubbles Via Particle Image Velocimetry | Member | 25-AUG-2018 | 24-NOV-2020 | GERAN DALAM | 28,450.00 | - |
| 21 | The Design And Control Of A Grasping Exoskeleton For Stroke Motor Function Recovery | Member | 01-APR-2018 | 23-SEP-2019 | GERAN DALAM | 29,000.00 | - |
| 22 | Pen Batches Localization Using Rfid Tag | Member | 01-APR-2018 | 30-JUN-2020 | INDUSTRI | 20,000.00 | - |
| 23 | Simulation Of Assistive Grouser Mechanism For Use On Lightweight Wheeled Robot For Traversing On Unconsolidated Soft Sand Inclines | Member | 30-JUN-2017 | 29-JUN-2019 | GERAN DALAM | 20,000.00 | - |
| 24 | Synthesis Of Silver Nanowires Hybrid Thin Film For Advanced Automotive Application | Member | 20-JUN-2017 | 19-JUN-2019 | GERAN DALAM | 26,000.00 | - |
| No | Project | Customer | Start Date | End Date | Project Amount (RM) |
| --- | --- | --- | --- | --- | --- |
| 1 | Development Of Open Journal System For Journal Of The Society Of Automotive Engineers Malaysia (Jsaem) | Society of Automotive Engineers Malaysia | 08-FEB-2021 | 22-MAR-2021 | 1,000.00 |
| 2 | Online Journal System (Ojs) Training At Kuipsas, Kuantan | Kolej Universiti Islam Pahang Sultan Ahmad Shah (KUIPSAS) | 04-NOV-2020 | 04-NOV-2020 | 600.02 |
| No | Type | Name | Registration No | File Date |
| --- | --- | --- | --- | --- |
| 1 | Copyright | Intelligent Agility Training Device For Athlete | LY2022C03921 | 20-SEP-2022 |
* Data sehingga 11 April 2019